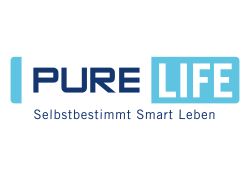 PureSec is new! The PureSec offer combines the now "classic" world of IT security with a highly topical and increasingly important issue around "home automation", "digital assistance" and the vision of independence of elderly or impaired people in their own homes.
Since the beginning of 2017, the entrepreneurs Helmut Honermann and Felix Kerber have been combining their decades of experience in the IT business, their personal interests in modern and future technologies with the claim of being able to produce "security" no longer only in the digital sense, but also in a much more personal sense - concretely for people.
Whether you are a company looking to rely on this team's proven expertise in complex IT security systems, or you see yourself as a potential customer or partner for the use of smart home systems and technologies in the care and nursing sector - PureSec creates security! We look forward to contacting you!